rEDI Connectors And Components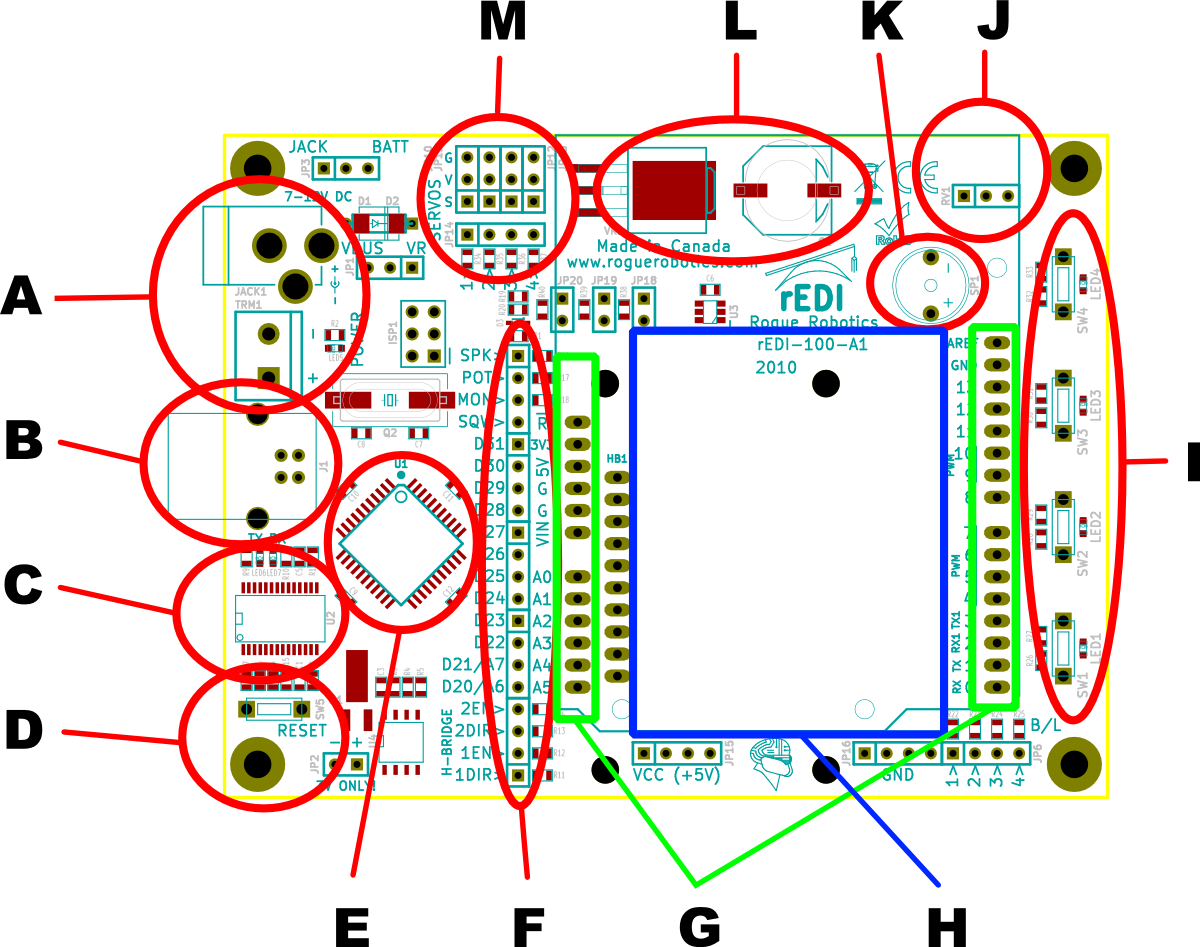 A: 2.1 mm DC adapter jack, and screw-down battery terminals.
B: USB A Jack.
C: FTDI FT232RL USB to serial converter.
D: Easy-access reset switch.
E: ATmega644P microcontroller.
F: D20 → D31 pin break-out.
G: Arduino(tm) shield headers.
H: Breadboard.
I: 4 x Switch/LED combo.
J: 10 kOhm thumb wheel trim-pot.
K: Piezo speaker.
L: LM1084 - 5 amp 5 volt regulator.
M: 4 x PWM controlled servo headers.