uMMC Serial Data Storage Module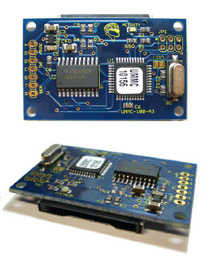 Current Hardware Version: uMMC-200 (A1)
| Hardware Version | Latest Firmware Version |
| --- | --- |
| uMMC-100 | 102.08 |
| uMMC-200 | 200.01 |
Below are resources available for the uMMC Serial Data Module.
Documentation
INFO: This documentation is for the latest version of firmware (102.08 or newer).
Specifications and Standards
Communications Protocol
Settings
Command Set
The Rogue Robotics File System Command Set for the uMMC is also used on the uMP3 and the rMP3.
General Commands
File Commands
Appendix